It has never been easier to start a fight. Whether it's masks or vaccines or school openings or elections or climate change or a hundred other hot-button topics, people everywhere are ready to disagree about almost anything.
But I'm here to save the day, to come to the rescue with the one proposition that everyone can agree on, and here it is: For the length of the Covid pandemic, the job market and the working world have never been weirder.
And, as someone who follows the job market, recruitment, and hiring closely, I'll add a prediction to that. Even as things settle down, and they will, hiring and working life are going to be different for a while, and for reasons other than questions of remote work and heading back to physical offices.
Before starting to explore what the future may hold, we should take a look at one thing that we know the future will hold, and that's the pending cutoff of jobless aid, due to happen in early September, that will affect some 7.5 million workers. Some states have made the cut already, leaving about 1.6 million workers without jobless benefits over the last month or so.
And a large number of those workers are different from the kinds of workers who we'd have been talking about in the past. Benefits were extended to the gig workers and freelancers who wouldn't have been covered before the Pandemic Unemployment Assistance program came into effect.
Meanwhile, the pace of applications for unemployment benefits, while still historically high, has consistently slowed over the past few months. The economy has shown signs of coming back to life.
So we're likely to see an influx of new job-seekers in the very near future. Competition may increase. At the moment, though, many employers are complaining about a shortage of workers willing to come back to work, with particular problems filling entry-level hourly-wage positions.
What's keeping people from filling those jobs? Lack of childcare and fear of Covid are high on the list of reasons, and with the Delta variant in the mix, those issues may well keep people on the sidelines for a while longer.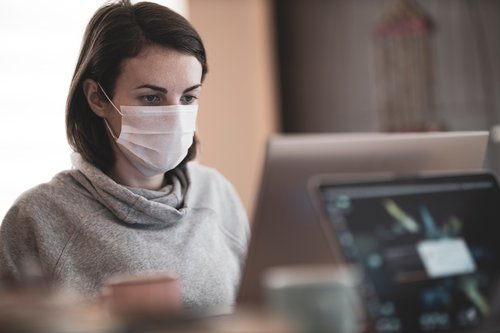 But there's another trend that's likely to play a part in the job market for some time to come, a trend that has emerged from a world in which people have come to question the virtue of returning to the jobs they held. They've become more aware of (or simply less willing to put up with) the burdens those jobs entailed, whether from the risk of illness or the added stresses of workplaces in which things like mask enforcement and distancing and extra cleaning were added to the job – with not much to compensate workers for sticking with an increasingly difficult program.
What we're seeing, then, is a workforce that wants more, one that looks for advancement and some kind of career path out of the dead-end world of hourly work.
Employers have noticed. Even Amazon, plagued by huge employee turnover in its warehouses, has started to make a point of its willingness to do things to improve employee's long-term prospects, and, along with big companies like Walmart and Chipotle, has beefed up training and tuition reimbursement programs. According to one analysis, job listings for openings that don't require a college degree have featured the phrase "career advancement" 35 percent more in the March through June period in 2021 than in that same period last year.
What does all this mean for someone in the job market now? Despite the headlines about employers' problems filling jobs, it most definitely does not mean that a resume that's "good enough" is actually good enough to do the most for you in the current climate. To the contrary, it means burnishing your resume and honing your interview skills as competition for career-path openings increases.
***
If you need assistance polishing up your career documents, we offer a variety of resume and cover letter packages to help you achieve your career goals in this, and any other, job market.