In the middle of the Covid pandemic, there was a demographic turning point that snuck in under the radar and got little notice, but it's a change that comes with far-reaching consequences for careers and for the job market.
Here's what happened: For the first time, the number of American boomers who had retired was greater than the number who were still working. As of this year, the majority of boomers had left the workforce, and only 43 percent of this 69-million-member cohort were still either at work or looking for work. In the first three months of 2021 alone, the number of boomers in the workforce dropped by 3.5 million, according to the Pew Research Center.
That's not all. On top of that, the general boomer population, those 69 million people born between 1946 and 1964, was for the first time surpassed by the millennials, the generation born between 1981 and 1996, who now number some 72 million.
These are big demographic shifts that have not gotten the attention they deserve, especially in light of the concerns of younger workers that boomers were standing in the way by clinging to jobs they should have vacated years ago. The youngsters may have had a point: More people are working past 65 than ever before.
If that trend has weakened, there are some obvious explanations. Covid has hit the boomers harder than anyone except for those people who are even older than boomers, and people aren't anxious to risk their lives for the sake of their jobs. On top of that, people of all generations have been hit by new job stresses born of the pandemic, and that's led police, teachers, nurses, and service workers of all kinds to leave the workforce in increasing numbers.
But this is the real world, so nothing is quite that simple. The boomers may be getting out of the way, or starting to, but other demographics are even more eager to move on. According to an Amdocs survey, 31 percent of Gen Z and 27 percent of millennials either left or considered leaving a job in the past year. Only 13 percent of boomers had those same things on their minds.
In another survey, this one from Bankrate, twice as many Gen Z and millennial workers said they'd be looking for new jobs as their boomer counterparts.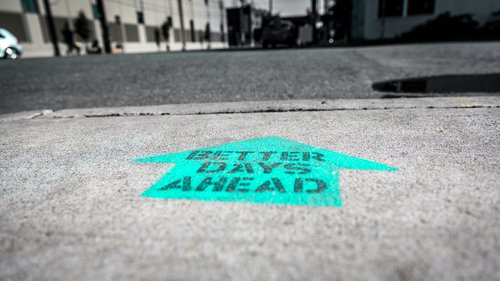 Some of this is to be expected. First, there's certainly a difference between leaving your job in order to find a better one and leaving forever in order to retire.
Second, money matters. Some 72 percent of people making less than $30,000 per year acknowledged that finding a new job was on their minds. Younger, lower-paid people are always more likely to be looking for something better. And those younger-than-boomers workers were generally better able to adapt to a work environment that was offering more in the way of virtual and remote opportunities.
But boomer retirement and general workforce mobility are really two different phenomena that shouldn't be confused, even if the causes of both – new risks at work, new ways of working, and general dissatisfaction with your current situation – overlap to some extent.
And in the end, the boomers haven't entirely disappeared quite yet. They still run many of the biggest companies wherever you look, and all this working from home has actually enabled many of them to stay in the jobs they had. But there's no doubt that things have started to open up, and that matters to younger workers and to the boomers themselves.
For those younger workers, the message is carpe diem. Seize the day by staying in touch with where the openings are happening, and by putting yourself into the best possible position to take advantage of the situation.
Get the resume updated and improved. Get yourself ready to deal with interviews, especially remote interviews. Make sure that your resume isn't the one you prepared back in 2014 when you last hit the job market, and make sure that it speaks to employers about their current needs.
Things have changed, whether that's because of Covid or because of the relentless advance of technology, and you need to reflect that in the sales pitch that we call a resume.
For boomers who are staying in the workforce, your job is similar, perhaps with an extra emphasis on that march of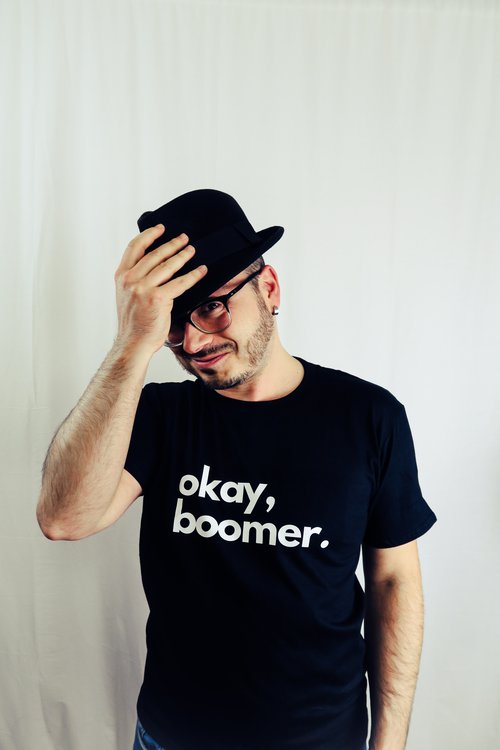 technology. Everything you do has to underline the notion that you're not part of a generation whose time has passed – in other words, that you're not someone who's going to elicit the dreaded "OK, boomer" response. And you can dispel that image, at least in part, by seeing to it that your resume, regardless of the field you're in, pays some attention to technological competence.
You need to do the same work on your resume that your younger competitors have to do, and you need to do it with the knowledge that you may already be seen as someone who's past their prime. Unfairly or not, you, too, have a lot to prove.
***
If you need an experienced resume writer and career coach to help you advance to the next level, I can help you craft a game plan and a resume to get you to your goal.