This year, I've been working a growing number of clients who are actively considering or already in the midst of changing careers. If you are contemplating such a shift, rest assured, you're not alone. Career transitions are a normal part of the professional journey.
When writing a resume for a career change, in general, I focus on highlighting transferable skills, relevant experiences, and the capacity for adaptability. No matter the industry or job title, there are skills that you can apply universally.
The trick is to present them in such a way that they make you an attractive candidate for the new position you're targeting. Here are a few career changes I've supported over the years:
Teacher to Training Professional and Program Manager
When aiding a teacher in transitioning to a training professional or program manager, I might focus on emphasizing skills like curriculum development, public speaking, and mentorship. The resume might feature bullet points such as:
▪ "Developed and implemented a new curriculum, improving standardized test scores by 20%."
▪ "Conducted weekly training sessions and workshops for faculty members."
These demonstrate not only expertise in educational frameworks but also the organizational and leadership abilities essential for program management.
Project Manager to Chief of Staff
For a Project Manager aiming to become a Chief of Staff, I shift the emphasis towards strategic planning, organizational acumen, and stakeholder management. A resume could include:
▪ "Led cross-functional teams to deliver projects 12% under budget and ahead of schedule."
▪ "Facilitated weekly executive meetings to review and improve organizational strategies."
These accomplishments highlight your capabilities in project planning and team management, skills transferable to many Chief of Staff roles where organization and oversight matter a lot.
HR Executive to COO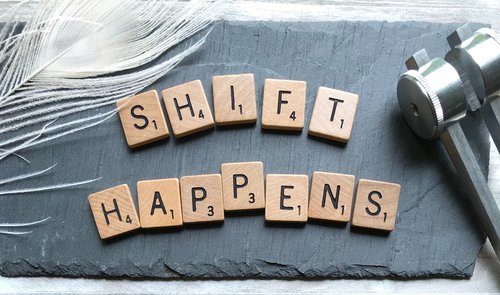 I've encountered this career change a number of times. An HR Executive looking to become a COO needs to showcase operational skills while emphasizing people management and organizational culture. Key bullet points examples could be:
▪ "Reduced employee turnover by 20% through strategic engagement initiatives."
▪ "Oversaw HR budget, contributing to a 15% reduction in operational costs."
These points underline an ability to manage finances and lead strategies that impact the organization, which matter for a COO.
Accountant to VP of Finance
I assisted an Accountant aiming for a VP of Finance position by focusing on experience with financial strategy, compliance, and leadership. For instance:
▪ "Managed a team of 10 in the accounting department, overseeing all compliance initiatives."
▪ "Implemented new budgeting techniques that led to a 20% increase in annual savings."
This highlights not just accounting skills but also leadership and strategic planning, important in a VP of Finance role.
A resume doesn't just list your past experiences; it connects the dots for the hiring manager. You want to make it obvious that you are suited for the challenge.
If you're struggling with a career change, or a job change, or just need a little career guidance, Shimmering Careers offers a variety of resume, cover letter, and coaching packages to suit any need.