My message today is short but important.
The language choices you make in your resume matter. Why? Along with a cover letter, your resume makes your first impression. It should communicate your professionalism. If you aren't careful, you can blur a vital point or sabotage your resume in other ways.
Here are a few tips to spruce up your resume:
Annihilate spelling and grammatical errors.
Employers keep the trashcan handy for documents with such mistakes. Don't depend on spellcheckers, as they won't catch typos like "wok" for "work." They won't catch homonyms used incorrectly (such as "their" / "there" or "bear" / "bare"), so you must notice.
Eliminate clutter.
Trim your prose and it will perk up. Here is a real sentence from another resume site: "A winning resume is a document that you should author, own and craft with a very specific purpose in mind." Boil it down to "Good resumes have a specific aim" and you gain clarity and life while losing nothing.
Favor strong verbs.
Colorful terms are more emphatic and interesting, and scientific studies show they linger in the memory. For instance, "Spearheaded the development of ..." works better than "Initiated the development of ..." Take the time to avoid using the same verb over and over. If you hit your goals, there are verb choices such as "attained," "exceeded," "outperformed," "surpassed." Instead of "helped," use "coached."
Omit the subject "I" and start sentences with the verb.
Write your resume in the first person implied. The style is standard, if curt, and otherwise you repeat "I" endlessly.
Avoid rumbling run-ons.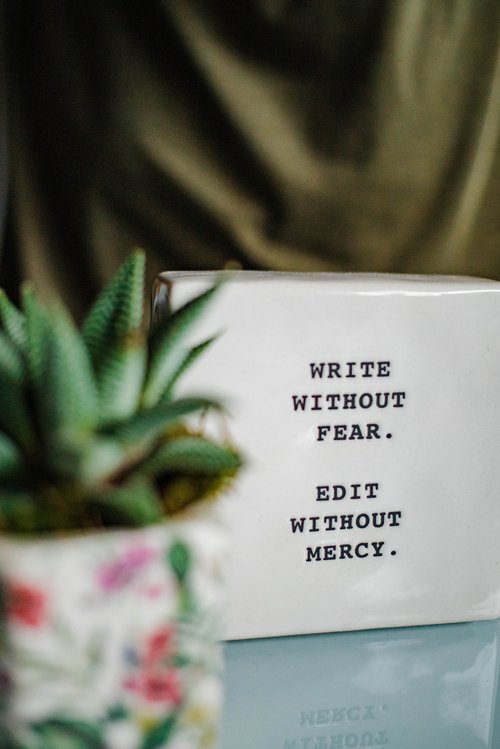 A four-line sentence is just a set of shorter ones waiting to be set free. Ever notice when someone talks fast without stopping? It can be hard to understand. You can fix that in your resume.
Vary word choice.
Use "professional" just twice in two sentences and the reader will sense staleness.
Be precise.
Don't say "improved" when you can say "cut 60 percent."
Avoid terms the employer may not understand.
Stay away from jargon and arcane acronyms.
Shun the passive voice.
Get your resume as close to perfection as you can. Proofread it slowly and carefully. Then it will do the job you are assigning it: to get you interviews.
If you need assistance in polishing your resume up to its full shine, I'm happy to help with a variety of resume and cover letter packages to choose from.