Imagine Sir Paul McCartney, the legendary musician and former member of The Beatles, pursuing a role as a Music Director. How can he quickly demonstrate his expertise in his resume?
One effective strategy for Sir Paul is to include an impressive Core Competencies section near the top of his resume document.
What is a Core Competencies section and how does it add value to a resume?
The Core Competencies section is a valuable tool for job seekers looking to make a strong impression with their resumes. Whether you're a legendary musician like Paul McCartney or pursuing any other career, this section can significantly increase your chances of landing the job you desire by highlighting your key strengths and expertise right at the beginning of your resume.
Core Competencies:
Music Composition and Songwriting
Live Performance and Tour Management
Studio Recording and Production
Music Arrangement and Orchestration
Music Education and Mentorship
Creative Collaboration and Songwriting Partnerships
Music Industry Insights and Trends
Multi-Instrumental Proficiency (Bass, Guitar, Piano, Drums)
Music Licensing and Publishing
Philanthropy and Charity Concert Organization
Branding and Marketing in the Music Industry
Recruiters and hiring managers would immediately see his qualifications in orchestrating music, collaborating with fellow artists, and staying updated on industry trends.
In this context, the Core Competencies section not only provides a quick overview but also emphasizes his suitability for the role, helping him stand out in a competitive field by showcasing his extensive experience and skills in music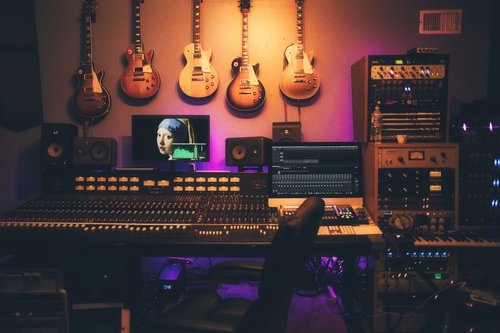 direction.
McCartney's resume, with this section, would be more likely to catch the eye of music organizations seeking a seasoned Music Director.
Here's why the Core Competencies section is a valuable addition to your resume. It achieves:
- Immediate Impact: The Core Competencies section is typically positioned near the top of your resume, allowing recruiters to quickly gauge your skills and qualifications. It provides an immediate snapshot of your capabilities.
- Keyword Optimization: Many companies use applicant tracking systems (ATS) to scan and filter resumes based on keywords. Including a Core Competencies section with relevant industry-specific terms increases the chances of your resume making it through these systems and getting noticed by human reviewers.
- Highlighting Strengths: Listing your key strengths and areas of expertise, you set the stage for the rest of your resume. This section guides recruiters to the most important information about you.
- Enhanced Searchability: Recruiters search for candidates in online databases; having a well-defined Core Competencies section increases your chances of being found. It's like providing a roadmap to your skills and qualifications.
***
If you need assistance assembling your Core Competencies, or even discovering what they are, Shimmering Careers provides a variety of resume, cover letter, and coaching packages to help you achieve your career goals.