Showing that You Excel at Lean-Agile, and Continuous Improvement
Over the years, I've focused much resume-writing advice on the notion that the best way for your resume to tell your story is through quantifiable accomplishments. Putting your achievements into numbers makes it easy for hiring managers to understand how, when, where and why you've been successful. Numbers almost speak for themselves. But they don't say it all. A single perfect cup of coffee is, after all, perfect.
Numbers serve as a shortcut, one that helps you avoid a resume that's cluttered with lengthy explanations that can't be parsed at a glance. And we know that a glance may be all you get, and that a resume that's overly long will not improve your odds in the market.
Quantifiable achievements may be valuable, but not all careers, or all achievements for that matter, easily lend themselves to quantification.
That problem is apparent when your work has centered on processes, whether that means improving an existing process or inventing something wholly new. Those are functions that are central to the success of any business. They call for desirable and marketable skills, so a resume that sells their value should not be impossible to craft.
And it's clear that a resume that focuses on process-centered functions is not a lost cause. Far from it, as long as you bear one important resume-writing tactic in mind: Don't limit yourself to a list of job titles you've held; instead, focus on succinct statements of accomplishments, functions, and achievements, whether strictly quantifiable or not.
The reasons for that are two-fold. First, job titles don't always translate well across organizations. Reciting a mere title doesn't give the reader much sense of what you actually did, let alone how you'll fit into a new organization, especially one that calls things by different names. Second, a title doesn't give the reader an answer to the key question that reader is always asking: "What can this person do for us if they're hired?" That question needs an answer that tells a bit of a story.
For example, this role could have been reduced to its official title, "Document Review Coordinator," but that wouldn't have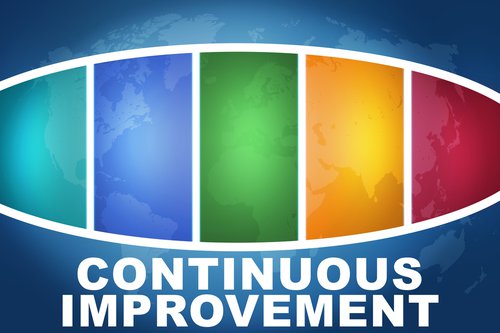 told us much. It tells a more compelling story when fleshed out:
Led team in design and implementation of AI-supported large-scale document review initiative applying Six Sigma principles to materially increase accuracy and simultaneously improve productivity with a decrease in personnel investment and time per project.
Similarly, "Process Improvement Manager" tells us very little. It's worth adding some detail:
Managed from-the-ground-up redesign of Just-in-Time inventory management system using Six Sigma DMADV process to define, measure, analyze, design, and verify all components of new installation.
And "Training Facilitator" leaves a reader wondering. What did the job actually entail?
Directed multiple waves of Lean process improvement training along with other methodologies (Agile Management, Poka-Yoka), and led management team in Total Quality Management training.
Regardless of your field, a resume serves two purposes, one long-term and one short. In the long term, as should be obvious, it's there to help you get hired. But the short-term is even more important. A resume is there to get you on the list of people worth interviewing. In that sense, those short statements do more than tell your story. They're also an opportunity to populate the page with the keywords that screeners, human or automated, look for in making their decisions. Job titles alone are rarely up to that very important task.
In all cases, once you start adding content to the list of job titles, short and sweet is better than long and rambling, as the general rule – a resume should be no longer than necessary – applies as it does everywhere.
Beyond that general rule, though, it's critical that a resume conveys more than a way to locate you on your old employer's organizational chart. Whether quantifiable or not, you provided value, and that's what needs to come across above all else.
If you need an experienced resume writer and career coach to help you advance to the next level, I can help you craft a game plan and a resume to get you to your goal.