On June 8, Microsoft announced four HR initiatives, including a "commitment to publicly disclose salary ranges in all of our internal and external job postings across the U.S." This adds to an existing commitment to stop asking job applicants about their salary history.
This is good news, not only for applicants, but as a sign of progress toward a more equitable workplace in general, especially as it represents a growing trend toward disclosure not limited to Microsoft or to the tech sector. And it's a trend that's not just a product of corporate policy; it's a trend gaining legal authority in a growing number of jurisdictions.
Before we consider that bigger picture, let's consider what it means for job interviews and job applicants.
An interview can be stressful for everyone concerned. You're judging them. They're judging you. You're juggling all sorts of questions while trying to make a very specific case that you should be hired for this very specific job.
There's stress involved in all of this, but for many applicants, the worst moment comes when the talk turns to money.
The root cause of this money-triggered anxiety is a question beyond the province of this post, but suffice to say that money talk is, along with religion, politics, and sex, one of the topics that make many people uneasy.
Given this unease, when interview talk turns to salary, the interview itself suffers. It turns into a cat-and-mouse game in which no one wants to make the first move, lest they underprice or overprice their offers.
A great deal of energy goes into strategizing about who should throw out the first number and about ways to avoid throwing out any number at all. None of that advice is universally effective, but it certainly takes up a great deal of attention.
And the end result of focusing on the salary game is that the focus of the interview itself has shifted from the substance of the job and the company culture and the applicant's qualifications and their fit for the position – the things that actually matter in the end – to things that don't aid the cause that matters: two parties, interviewer and interviewee, getting insight into each other.
That's not to say that compensation isn't important. Of course it's important, even crucial, but other matters of importance tend to get lost when the talk turns to money. When you know the salary range going in – when it's not just a blank slate – those other matters can get more attention.
So, giving clarity to the salary piece of the puzzle helps to keep interviews focused on what really matters, but that's hardly the end of the story.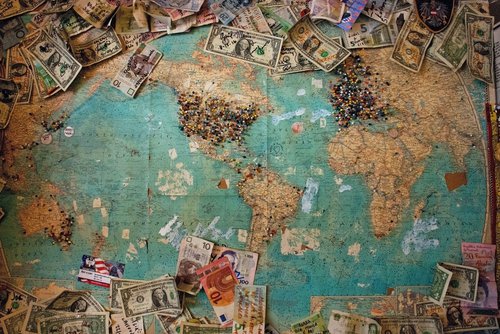 As noted above, the move to disclose salary information has not been driven by HR Departments alone. The same transparency has been written into law in states and cities around the country.
The approach varies: Some have established a requirement that all job postings disclose anticipated salary ranges for any position that's advertised, even if it's internal; others have made it information that must be furnished, but only at the request of an applicant. The general move toward disclosure, however, is likely to become the rule and not the exception.
And it has implications far beyond recruitment. Existing employees generally don't have access to information about what their peers make. That information can be revelatory, with lots of people convinced they're underpaid for doing work identical to that of their supposed peers.
Given that information, some people may look to move on. Others will look for raises. But no matter what happens in individual cases, it's information that gives everyone a closer look at what the organization is up to, whether there are classes of employees who are systematically underpaid, and whether the organization should take steps to correct any inequities.
Ultimately, then, this kind of transparency – or maybe it's more like translucency – is about more than making it a little less awkward to talk about pay in the interview.
Instead, it's a chance to see the whole picture, and to collect data that can lead to meaningful change.
In sum: To be effective, any discussion of making things better, whether it's about pay or any other issue, has to start with a clear understanding of where we're at now. If we're serious about diversity and inclusion and about bridging pay gaps, disclosing pay scales, whether through corporate policy or legislation, is a necessary step toward making things right.