Resume writing is a necessary evil throughout all industries. Whether searching for an executive-level position or a part-time gig at the local eatery, the resume leverages your experience as it relates to the desired position. Sounds easy, right? Well, as millions of job hunters experience, detailing previous experience and education isn't always enough to snag an interview.  
How to Write a Resume for the Modern Job Search
The modern marketplace is rich with opportunities, but rarely is an opportunity sought by only a handful of your peers. As hiring managers thoroughly understand, a single job opening can result in hundreds of applicants. How can your resume gain the attention of a weary HR manager or associate? Moreover, how can a resume clearly demonstrate your adaptability and proficiency while relaying the full breadth of your experience? To answer these questions, we must delve into the evolving expectations of employers and how this translates into resume structure and flow.  
Targeted Resume | A Brief Overview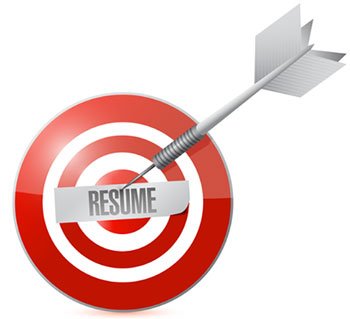 The moment you apply for a job, you're tasked with the challenge of demonstrating how your experience relates to the requirements and expectations of the employer. This is where traditional, or generic, resume formats fall short. Generally, a non-focused resume delivers unspecific work and education details. While it shows you've worked in a particular position, this format rarely conveys how a particular experience cultivated the necessary skills for a specific job. 
Instead of reading the subtext of a resume, and performing an in-person interview to flesh out experience details, trends show employers primarily look for experience that directly relates to the job position. The only way to satisfy this desire is through a targeted, or focused, resume.  
In essence, the information in a targeted resume, whether it be an entry level resume or an executive resume, is customize to highlight your skills and experience as it relates to a specific job. Rather than assume an employer knows your experience level from generalized information bits, targeted resumes flesh-out specific details as they relate to the job. 
Essentially, a targeted resume is tailored for every job application. Think of it as buying clothes. Off-the-rack clothing can be attractive, but if the same outfit is custom-tailored, it's completely transformed and far more desirable. The same is true for your resume.  
The Folly of Generic Resume Statements 
Gone are the days of generic objective statements. Obviously, you want to help a company reach greater heights by utilizing your skills, but how exactly does this relate to the job in question? While it seems logical that details within the work experience section is the most important, a job search expert will tell you that if the first several lines of your resume aren't tailored to the position, then most hiring managers keep it moving to the next resume.  
Hiring managers spend an average of six seconds scanning a resume. With this in mind, it's easier to comprehend why generic objective statements may be why you haven't landed an interview, even when you were clearly qualified for the position. When cultivating an objective statement, think of it as an advertising tagline or a sales pitch. A powerful objective statement derives from understanding:  
How your qualifications are distinctive for the position 
Previous accomplishments and their relation to the position 
Personal character traits and its influence in your professional life 
The benefits you offer that are specific to the company and its goals/vision 
For example, "Innovative data analyst with 6 years of CRE experience who specializes in deep-level auditing, workflow management and strategic initiatives capable of boosting DataOne's product accuracy for greater profitability and market influence." 
Unlike an objective statement, which has its own section, branding statements are powerful and quick ways to retain attention. Found directly below your name, these statements are short and catchy. For example, "JANE DOE, SR. COPYWRITER Out-of-the-box copywriting solutions derived from passion, innovation and a metric ton of coffee."  
The Specifics of Landing a Job | Be Specific, Be Precise, Be Honest 
The current marketplace mirrors trends cultivated from the digitalization of our lives. Customized services, resources and experiences form the cornerstone of almost every industry. Because of this, the expectation of tailored information isn't isolated to consumer-level services. Job search strategy experts are seeing that hiring managers demand targeted resumes that clearly outline skills, experience and education as it relates to the position. While resume statement and skill sections are hotspots for customization, work experience information also demands tailoring.  
Failing to hyper-focus work experience for a specific job leaves too much valuable information in limbo. Sure, an employer could assume because you worked for XYZ COMPANY in a similar position you have the skills for their position. But, as with many areas in life, assumptions are often mislead or inaccurate. Prevent this by targeting work experience bullet points with keywords and metrics that are directly related to the job position. 
Targeting work experience takes a little research, but the time investment overwhelmingly pays off. Keep the following in mind when tailoring your resume: 
Thoroughly read the job description and think of how your previous work experience is either directly or indirectly transferable, career coaching will help if you are struggling with this. 
Research the company to gain an understanding of their values, history and future goals. Think of how your experience may assist in reaching these goals. 
Make a list of keywords used in the job description and by the company. Use these keywords in multiple resume sections. The majority of hiring personnel scan a resume for specific job-related keywords, so utilize them wisely. 
Detail specific metrics the company will find interesting or valuable. Instead of saying, increased accuracy of data sets, give targeted valuation with metrics. For example, Increased sales comparable data accuracy from 76% to 92% by creating and implementing a two-stage manual auditing process. 
Refocusing Your Job Hunt With Targeted Professional Bay Area Resume Writing 
Job hunting is a job within itself. As with most jobs, the only way to succeed is by combining experience with adaptability. Whether you're looking to completely change careers or move into a different position within the same industry, targeted resumes set the stage to truly showcase what you've worked so hard to accomplish. While wide scale distribution of a generic resume may seem like an easier way to land an interview, invest in your future by spending a little extra time creating a hyper-focused resume. Shimmering Careers is a one-stop shop for job search advice and strategies as well as professional resume writing for all stages of your career, explore our packages and call 1-877-796-9737 to speak with us about how we can help you find the career you want, change careers, or negotiate your salary at your current job.