What's in a Resume to Combat Age Discrimination?
Once upon a time, in a place not far from here, workers who wished to stay with the same company for their whole working lives could have that wish granted. Yes, there were disadvantages, but promotions were predictable, companies rewarded seniority and they fully funded pensions.
Jobs are much less secure now, with older workers among the hardest hit and many are resorting to puzzling over an achievements resume at a much later age than they had planned. Regardless of the reason for a change in employment, whether voluntary or involuntary, older workers face some unique issues when contemplating a job change. 

Those issues all revolve around the passage of time, but they manifest themselves in very different ways.
You probably relied on the labors of an older adult while in high school or college. Although he was a successful 19th-century doctor, Peter Roget is mostly remembered for his second career as the founder and editor of the thesaurus that bears his name. That seminal volume didn't see the light of day until Dr. Roget was in his mid-70s. 
For one, your age is simply a fact and disguising that fact is a very difficult undertaking. Your situation becomes apparent from the paperwork you submit at the start of any job application. 
What should a resume look like? 
There are some practical measures that can be taken to assure greater success. Revamping an outdated resume can highlight key aspects of job experience that will aid a career change. Preparing to handle questions about age can help win the interview.
Streamline your resume. Limit your experience to the past 15 years.
Omit graduation dates. I leave these off almost all resumes nowadays.

Create a Summary of Qualifications to underscore achievements from many years ago.

Update your skills with seminars or certificate programs like those found at udemy.com.

The plain arithmetic of age is the defining calculation of unlawful age discrimination, where applicants  are  rejected simply because of chronological age.
It may be difficult to prove that age was the defining motivation of an employment decision, but there is no denying that age discrimination exists as an obstacle for older workers. It is equally true that there are aspects of age in a broader sense that can, and should, be overcome.

One such aspect is the fact that age manifests itself as years of experience. It is tempting to think of experience as an unalloyed virtue, but that is not the way employers always see it. They are concerned about hiring an experienced employee who will be bored and difficult to work with, someone who knows more than is good for the function of the workplace as a whole.

To counteract that mindset, applicants must demonstrate that their experience has not left them hidebound and out of step. Instead, it is imperative to show that they are current, regardless of the industry, and that they have adapted to changes over the years.  
This may mean creating a compelling description of achievements and developing outstanding a resume and cover letter. Or, it may require taking steps to update credentials, take advantage of continuing education or participate in networking, either informally or through structured events, to stay up to date.

Age is also a major factor in presentation. Employers are looking for energetic contributors of any age. If you get the chance to
interview, your demeanor speaks volumes.
Be interested, curious, alert and enthusiastic. First impressions are often the only impressions that matter. Practice interviewing with an eye toward conveying positive energy.

Presentation is not only about the interview. Make sure your resume looks clean, clear and modern. Resist the temptation to rely on a template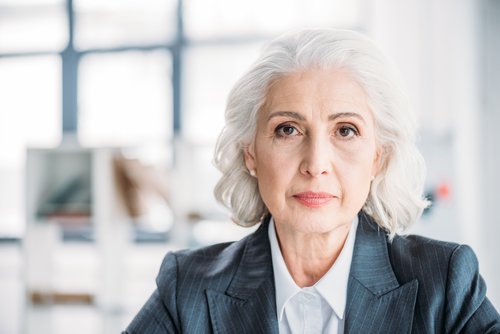 that you may have used 20 years ago. This can be a good time to consult a professional for an objective, knowledgeable assessment.

It may take some help and some hard work, but you can do a great deal to convey the energetic and modern impression that makes employers set aside negative assumptions about older workers.
If you need an experienced resume writer and career coach to help you advance to the next level, I can help you craft a game plan and a resume to get you to your goal.