I work with sales people in many industries. At the mention of the word "sales" many think of nothing more than a monetary transaction or the process of trading a product or service for money. I've learned that salespeople deserve deeper thinking. 
While the transaction is a part of sales, it's not the primary focus. There are qualities that a person needs to be truly successful at sales. The intricate role of sales in the modern world is about relationships. Developing an understanding of what people truly need and delivering it with an understanding of their personal needs can drive success in the cutthroat world of sales. 
What types of qualities are necessary for successful salespeople? And just as selling a product or service requires these traits, your job search strategy should include calling attention to your personal embodiment of these traits via your professional resume. To succeed in a sales career, I've found the lucky…. 
Seven Vital Qualities You'll Find on Professional Sales Resume Samples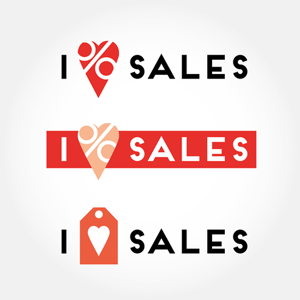 The process of making a sale is about so much more than the process of trading a product for money. Success in sales is about building long-term relationships based on filling legitimate needs and providing useful solutions to real problems. Seven important qualities that help make this happen and that the best professional resume writing services will highlight:  
Empathy
Empathy is the ability of a salesperson to be able to personally identify with customers. First and foremost, we are all human beings who experience a wide range of emotions that tie us together. The ability to display empathy makes customers feel important and respected as individuals. This goes far in building a successful and trusting long-term relationship with them. 
Maya Angelou said that we all have empathy, adding, "We may not have enough courage to display it." 
Remember, empathy is being able to relate to your customers on a personal level. Don't confuse it with sympathy, the act of feeling sorry for someone who you feel is less fortunate than you.  
Resilience
Career counseling professionals will tell you, a successful sales career requires resilience. Resilience simply refers to the salesperson's ability to adapt to changing circumstances. Resilience is not a skill that people are born with. Rather, it is a skill that is honed through various life experiences. In sales, you're dealing one-on-one. It's natural to expect things to change on a continual basis. It's how adaptable you are at rolling with those changes that can make or break your sales career. 
Determination
Sales is a challenging field, but that's not to say that it isn't worth pursuing. The field of sales offers some of the best opportunities for practically unlimited income and advancements far beyond what most corporate careers can offer people. That said, making a success of sales requires hard work and determination. Remember that you'll have good days and bad days in your sales career. However, the best salesmen don't let the bad days get them down, and they never stop getting up and diving into a new day with new opportunities.  
Responsibility
In sales, it's vital to be responsible for your actions and the outcome of each situation. Abraham Lincoln put it simply: "You cannot escape the responsibility of tomorrow by evading it today." Don't blame failures on the customer or some unforeseen event that occurred. Taking responsibility for each situation adds to your credibility and earns you respect from your clients. This helps boost long-term relationships. 
People Skills
Career coaching may help you learn this skill as it pertains to job interview preparation or salary negotiation, but you should know, salespeople require outstanding people skills. Oral and written communication skills need to be superior in order to effectively communicate with clients and colleagues alike. Even the art of being able to read body language and implied gestures can increase your chances of getting to know each client which leads to more success. Self-help information abounds that can help you improve your people skills and further your career. 
Tenacity
Sales involve loss and repeated rejections. It's simply a part of the process. Sales people who are tenacious experience more success than those who aren't. Tenacity means accepting repeated rejections without being phased by them. Think of sales as being similar to a marathon. When the going gets tough, the tenacious are the ones who will continue on their path and see success for their hard work.  
Creativity
Being successful at sales requires a creative thought process. Creativity will also help you use innovative methods of coming up with solutions to whatever problems your customers may have, giving them the answer they've been looking for and solidifying a successful long-term relationship with them.  
Analyzing Client Needs
Without uncovering the needs of the person or population in question, a salesperson cannot provide a viable solution to the problem or issue. Performing a complete needs analysis allows a skilled salesperson to have the knowledge needed to provide a workable solution for all involved, based on each client's needs. 
Sales is an industry of vital importance in today's world. While many people think of sales as simply a means to an end, experience in sales helps us understand that there is much involved in sales career success. As writer, Harvey Mackay said, "Everyone is in sales. It's the only way we stay in business."

Even Sales Professionals Need the Best Professional Resume Writing Services
As you search for a job in sales the same qualities that you must possess to have a successful sales career need to be put down on paper. As you learn how to write a resume, LinkedIn profile, and cover letter for the job you want, as you are essentially selling yourself so you will need to show a potential employer that you have what they need. Contact Shimmering Careers if you want to discuss how we can help you find and secure the career you want.