Creating a Sustainable Career Path
As a career coach, I've seen a trend. More new grads are coming to me for advice on finding green jobs. It's not just new grads. Many seasoned professionals are also exploring transitions to greener jobs.
I'm delighted to help anyone excited about this transformation, which is about work and about helping the planet.
We're at a point where fighting climate change is not only good but can also be a job. It's great to see students and recent grads wanting to do good with their careers.
Did you know 12.7 million people now work in renewable energy worldwide? That's a big deal and I tell my clients about it. It means there are jobs out there.
Demand is increasing. LinkedIn's Green Skills Report 2023 shows that between 2022 and 2023 the share of green talent in the workforce rose by a median of 12.3% across 48 countries.
More encouraging is the surge in job postings requiring at least one green skill, growing by a median of 22.4%. The green job market is increasing fast.
For example, the car industry is changing. Companies like General Motors and Tesla are making more electric cars. Sales of electric cars in the U.S. have gone up by 147% in the last two years.
But it's not only about cars. Other companies like NextEra Energy and Orsted are moving to cleaner energy. This change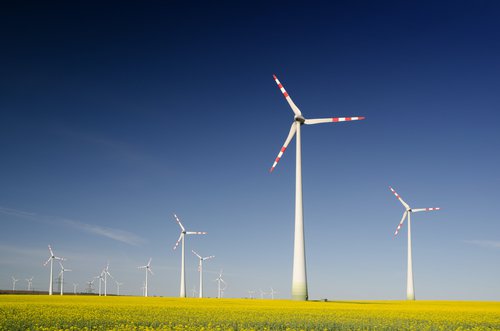 is creating new jobs like Solar Energy Systems Engineers and Wind Energy Project Managers.
And the green movement is spreading. I've talked to people who are excited about companies like Eileen Fisher and Patagonia. They are making clothes in better ways. Builders are using greener materials and technologies now.
I remind grads and anyone launching a career: your degree can be a stepping stone. There are jobs in Environmental Law, Water Management, and many other areas.
Big tech companies like Google and Apple are also going green. For example, Apple has invested in renewable energy projects worldwide and a large battery energy storage project in California.
For new grads, this is a wake-up call. Your degree can unlock jobs that make a difference. You can take extra courses or find internships to learn more about green jobs.
Eileen Fisher, a leader in green fashion, said something smart. She said businesses should care about air, water, and land. I agree with her and share this with my clients.
There's a real demand for green-skilled workers. I tell all my clients, and now you, to think of your job as a way to make the world better.