Job Search Expert Advice - Small Steps in Career Planning Add Up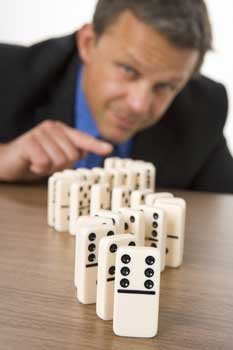 Focusing on the big picture of the executive job search alone is a wonderful way to nurture procrastination. It's not the best way to do your job search. When you're faced with a big project break things into smaller steps. Otherwise, the size of the job search project – from professional resume development to salary negotiation - is itself an obstacle, likely to remain on the back burner because of its intimidating scale. 

To get past that obstacle, analyze the big picture with the aim of finding the steps you'll need to take along the way. They should all fit the criteria of a simple system: S.T.A.I.R. (Small steps, Time-sensitive, Actionable, Individual, Realistic.)

Small steps make the job search

No matter where you are in the job search process, each step should be a small one. Example: A big step would be finding a relevant internship. A smaller one would involve finding internships that are offered in your area.

Time-sensitive 
You should be able to accomplish each step within a short time frame. Example: "Get Master's degree" is only doable in a short time if you've done everything but collect your diploma. You can, however, find out what programs offer degrees in your field with a little research.

Actionable job search steps

Each of those small job search strategy steps should be something that can actually be accomplished in a limited time frame. Example: "Find the right career" is not that kind of step. A better option would be finding out what qualifications you may need.

Individual
No step should have multiple parts. Think of each of those parts as its own step. Example: If you want to have an informational interview with someone in your field, the step is not "set up informational interview." Instead, it could involve a little research on LinkedIn, for example, to find interview candidates.

Realistic job search steps
Each step has to be something realistic that can actually be done in the time you've set. Example: If you're leaning toward an investment career, grabbing lunch with Warren Buffett might be a very good idea. However, the odds of dining with The Sage of Omaha may not be in your favor. The odds of coffee with someone local, someone with whom you're even tenuously connected, are much better.
Get Help and Stand Out in the Bay Area Job Search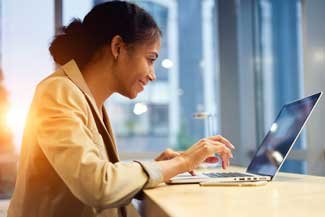 Shimmering Careers offers valuable services to help you get ahead in the job search. From writing an executive resume or a perfect entry level resume, to job search strategy and career coaching, we have what it takes to help you get the job you want and deserve. Contact Shimmering Careers to help you achieve the results you want form your job search.