"Tell me about yourself" may be a fundamental part of a job interview, whether asked explicitly or not, but the answer you give is delivered with more than words alone.
You're also answering by how you look and act, and, human nature being what it is, first impressions – even the ones made before you say a single word – make for lasting impressions.
We can decry the situation and claim that we're not that superficial, but we're not always able to separate style from substance. The importance of a first impression remains a fact of life, and that's something a job candidate has to accept.
And this doesn't just apply to in-person interviews. Remote interviews have been growing in popularity for years. That growth was accelerated by the pandemic. And appearance matters as much in the remote world as it does in real, in-person life.
At the same time, people have become more comfortable with remote media as a general rule, with Zoom, Teams, and other applications taking over for physical face-to-face meetings.
As a result of that increased use, standards are higher. So let's take a fresh look at how to make the best impression on video, bearing in mind that appearance matters regardless of the medium.
Start with a general rule and overriding theme: The picture you want to paint, first, last, and always, is a picture of competence and professionalism. Here are some ways to paint that picture:
Rehearsal is crucial, and the fact that you're remote doesn't change that. Find out how you look and sound before the event. Don't leave this to the day of, when it's too late to do much about it.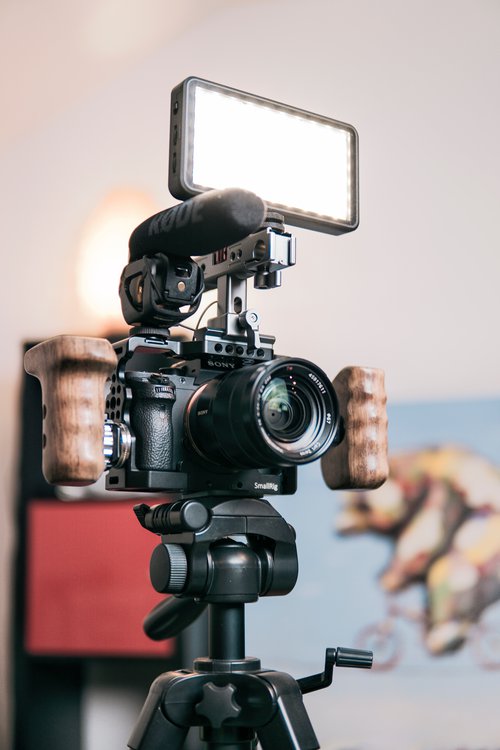 Make sure your equipment is up to the task. If it's time to invest in a new camera to replace the cheap one on your Chromebook, or a microphone to replace the one that garbles everything you say, now is the time. It's a worthwhile long-term investment that will make your life easier beyond this specific interview. Remote connections, and the video applications that are key to that, are not going away any time soon.
Next, you need to take care of some of the same business that you'd cover if you were making a Hollywood movie. Chances are, you won't need special effects or a stunt double, but you do need to consider set design, wardrobe, lighting, and cinematography.
For set design, pay attention to the scene you'll set. Keep your background uncluttered and fairly neutral. Don't add lots of distractions, and don't include pets, roommates, or kids in the action. And as it's likely that you'll be doing all this at your desk, even if what passes for your desk these days is your kitchen table, keep things neat and tidy, even if you're one of those people who "knows where everything is" despite the seemingly impenetrable mountains of paper that typically surround you.
For lighting, trial and error is one viable approach. That overhead light that casts deep shadows below your eyes? Not your friend.
And wardrobe can be pivotal. You don't need to appear in suit and tie; you do need to appear in something more than a t-shirt or pajamas. As a rule of thumb, primarily for men, a shirt with a collar is better than one without.
As the resident cinematographer, get a good look at the entire effect and adjust as needed. Perhaps camera placement is an issue. Maybe there's something in the background that you'd rather leave on the cutting room floor. But whatever you do, get a good look at it before you go live.
Finally, make sure that you can comfortably use your mouse and keyboard during the interview, especially if you have documents you might want to share or that you might be asked to share by an interviewer. Our motto in this context: No fumbling!
Not all that long ago, video was something new to office life. Standards have been raised as people have gotten used to the medium. We don't need million-dollar production values, but for the sake of your interview, it's worth it to up – at least modestly – your game.