Book excerpt

There must be somepeople who enjoy the job search. After all, there are people who wait with gleeful anticipation for the chance to dive into their income taxes every year.
In the end, though, you don't have to love the search. You do, however, have to be good at it.
STEP 1: DECIDE TO DECIDE
Before you make any first step, you make the decision to move your foot. The same thing happens here. You can spend a lot of time dreaming about your dream job, but that gets you nowhere. Or you can decide to take the first step toward that dream job, and that gets you a little closer to your goal. Yes, just a little, but that's all a first step can do.
If you're not ready to start walking down this road, stop. The fact that it's a journey of small steps doesn't make it an easy journey, and it's no crime to decide that, for now, it's better to wait. Do, however, think about the following list and what it tells you about theurgency of the decision. If you disagree with most of the statements, something needs tochange.
• You get paid to do what you like to do.
• You get paid to do what you're good at.
• You can be yourself at work.
• You look forward to going to work—not necessarily always, but a lot of the time.
• You don't feel burned out at the end of the day—most of the time.
• You don't see work as an intrusion on what you want to be doing.
• You don't have separate work and non-work identities.
• Your job brings out the best in you.
• You enjoy your work environment, and you like most of the people you work with.
• You don't have to pretend to be someone you're not at work.
• Your work doesn't drain you; it gives you energy.
• Your work rewards you in ways that matter to you.
• You tell people about your work and feel good doing so.
• Your work may be hard and it may be challenging, but, most of the time, it's fun.
• Your job allows you to maintain what feels like the right work-life balance.
If you're on the fence, unsure of what direction to choose, remember this: People tend to underestimate what they can accomplish. They fear failure from attempting feats that may be beyond them, but that kind of thinking may be the biggest failure of all.
Aim high and you may miss, but when you hit, you'll achieve things that lowballers never do. No one ranks success in life by the percentage of goals you reach. Imagine a minor leaguer who's hitting .357 but refuses to move up to the big leagues because his batting average could drop.
Of course, don't be unrealistic. Don't strive for a Nobel Prize in physics if you have trouble understanding quadratic equations. But aim higher than you think you can reach. You'll find your quest feels sweeter and your life more energized—and you may even succeed.
Ask yourself:
• What should I strive for long term? What do I believe I can achieve, and what lies a level or two above that?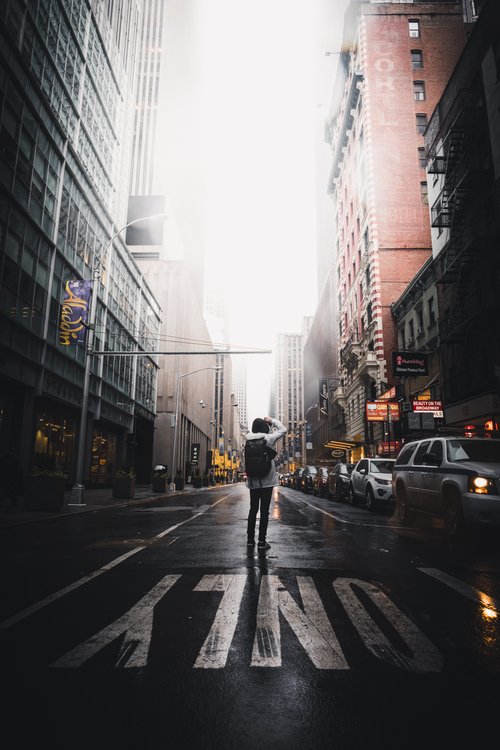 • What can I do now to build toward my long-term goals?
• What am I good at? What professional skills—such as finance—do I have right now? Am I better at originating programs, implementing them, or maintaining them?
• What skills would I like to have? Do I need new skills to reach my goals and, if so, what am I doing to obtain them?
Fantasy or Reality?
Isn't the idea of a "dream job" more fantasy than reality?
Not at all. Finding the career that fits the real you is not a luxury. It's a necessity.
Excerpted from The Only Job Search Guide You'll Ever Need (Career Upshift Productions, 2018) by Paul Freiberger