Career Coaching Specialist's Advice for New College Graduates
Staying afloat. Essential job hunt survival guide tips for new grads 
It's finally happened. The accumulation of years of sleep deprivation, stress and navigating the halls of higher learning has come to an end. You'll soon be trading lecture auditoriums for interview rooms. 
You venture off into the land of cover letters, resume formatting and interview attire. But then, something unexpected happens. Applications go unanswered. Your most visited social media platform becomes LinkedIn. What's happening? Well, recent graduate, you've entered the harsh, competitive and whirlwind realm of the hunt. 
No matter how much you've prepped for this moment, nothing fully prepares you for the stark reality of locating and competing for your dream job. But don't fret. Your career is closer than you think, as long as you stick to a proven formula developed through years of professional Bay Area career counseling experience. 
The following job search advice and strategies are the gold standard in job hunting for new college grads. Continue reading to explore the methodology used by the most successful job hunters. 
In The Beginning Was Understanding - What Do You Want In A Job?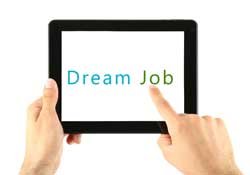 Sure, being able to pay off student loans is a major motivating factor. But outside of income, what do you actually want in a job? As graduation approaches, and definitely afterward, one important piece of career planning advice would be to take time to assess what you want out of your career. 
Knowing yourself and your goals forms the foundation of your job hunt. Understanding your short-term and long-term goals narrows job prospects. But don't get too hung up on the details. Your career path is a long and winding journey. 
Motivations and desires always shift as you progress throughout a career. Not knowing exactly where this journey ends is one of the beautiful frustrations of professional life. However, you can find the best direction to get you there. 
Take part in career path exercises and speak with professionals in your industry to get a better sense of your ideal position. 
Get a career coach and professional resume writer. It may seem expensive but if you find a job a month sooner, you will already be ahead of the game. 
Never stop exploring your passions. Constantly seek out career options to satisfy your current and future goals. 
The Silent Ones, More Like The Unemployed Ones - Essential Job Search Networking Tools 
So, you know what you want. One of the biggest mistakes new grads make is only networking with companies who are currently hiring. During this pivotal time period, you must use all networking opportunities to establish yourself within an industry. 
Networking with organizations, businesses and individuals throughout your preferred industry sets the stage for prolonged success. Snagging your dream job demands a multi-layered approach. This is where networking tools are most valuable.
Informational Interviews - These informal interviews sit you with a respected professional in your field. Learn what it's like to work for a particular company, potential career paths and unique methods to achieve your ultimate goal. While not designed to be a job interview, who knows what opportunities may come out of this 15 to 30 minute conversation. 
Become Involved - Almost every industry has a long list of associated organizations. Establish yourself as a committed professional in your field by joining, interacting or volunteering at these industry-related organizations. 
LinkedIn - What job search guide would be complete without mentioning the most powerful professional networking platform? Use LinkedIn to connect with industry leaders. Don't spam them with messages inquiring about job openings. Rather, use this as a means to publicly demonstrate your expertise and desire to expand your experience. Pro Tip: Strike up conversations in article comments from leaders in your industry. Pay attention to how you present yourself, the services of a professional Bay Area LinkedIn profile writer will aide you in tailoring your profile to target your dream job and find the connections you want. 
Making Yourself Invaluable - Unique Ways To Strengthen Employer Attraction 
New college grads face a unique challenge. They hold necessary baseline training, but their experience is limited. Does it seem impossible to land anything other than a mail clerk position? In many ways, your desirability is only as limited as your willingness to manipulate the system. 
The first, and most important, thing to remember is the perfect candidate doesn't exist. It's literally impossible to reach for this goal. However, you can strengthen your desirability levels by expanding your diversity. Within your industry, there's a multitude of ways to do this. Some of the most effective methods to strengthen your candidacy include: 
Volunteer with an affiliated organization and/or cause. 
Use freshly learned skills for free. Accept for-credit gigs or create your own projects. For example, if you're a graphic designer, use freelance services to build your portfolio. Or, create your own website and fill it with your designs. 
Take additional courses to strengthen specific skills. 
Impressions Matter - Cultivating a Successful Career Personality for Online, Paper and In-Person Meetings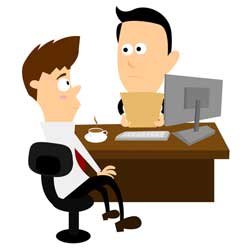 So you found the perfect job. Meeting its requirements and qualifications you apply. But you never hear back. Or worse, you land an interview and are then left in the dark. It's possible to be the perfect candidate, but never land the interview or job. How can this be true? It all boils down to the proverb, "First impressions are the most lasting." 
If you don't know how to present yourself either in person, online or on paper, expect your job hunt to last for far too long. Good job interview preparation techniques and a personable personality aren't the only elements to master. 
You must tailor your entire self based upon the job position. Everything from your resume, cover letter and interview techniques must adapt for every job position. 
Customize each correspondence to clearly demonstrate your qualifications. Avoid generic, template-based communications like the plague. While tailoring your materials for each job takes time, think of it as an investment. And in most cases, the R.O.I. (return on investment) is well worth the added effort. 
Cheat-sheet - Bay Area Job Search Takeaways for Busy College Grads 
We know you're busy. Keep these 10 takeaways nearby throughout your job search. Its advice and encouragement may help give you the boost to push onward to the career of your dreams! 
Stop Stressing Out, Seriously
Cutting out stress is much easier said than done. At times, post-college life can feel like a torrential downpour, and you forgot your poncho and boots. Avoid burnout by being kind to yourself. Don't stress out about finding your perfect job. That kind of pressure always backfires. Give yourself permission, and even expect, to hold unsavory jobs until your career opportunity opens up. 
There's No Time for Ego, Take a Survival Job
In some cases, ego serves you well. This isn't one of them. Understand that you may need to take a completely unrelated job to hold you over until your career takes off. There's no shame in that. Scoring your ideal job takes patience and flexibility. Just make sure any job you take doesn't absorb all of your time. Remember, you still need to send those targeted resumes out! 
Become an Interview Master via Body Language
What you say, or what your interviewer says, is only the tip of the iceberg. Your body language is the undercurrent in human communication and connection. Before your next interview, research body language tips and see how eye contact and hand placement may determine success. 
What Kind of Energy Do You Want To Work With?
Do you like fast-paced environments? Or do you thrive in a more calm, independent workplace? Career success isn't always about landing that new client or creating an epic presentation. It's possible to have your "ideal" job, but to end up resenting it because of incompatible workplace energy. 
Always Keep Your Happiness First
This is the cornerstone of a thriving career. If you're unhappy, it radiates into every aspect of your personal and professional life. Throughout your career, you'll stand at many crossroads. The wisest choice? Choose the road that leads to happiness, even if that means composing a career change resume and taking a step in an unfamiliar direction. And even if setting up shop in Happytown pays less, a paycheck isn't worth sacrificing your baseline peace and happiness levels. 
Create a Positive Professional Brand
Career success is largely about your professional brand. Much like a company, your relevance and opportunities are based in how you're perceived. Use online and offline "marketing" measures to create a brand that's perfectly you. 
Politely Listen to Others, But….
As a new college grad, everyone seems to have an opinion about your next step. Whether it's about taking a side job or how to apply for a job, everyone seems to have an opinion nowadays. Yes, most opinions come from good intentions of those wanting to help. But, sometimes 100 different viewpoints drowns out the most important voice, yours.
Rome Wasn't Built In A Day, Neither Will Your Career
There will be days when you feel like your perfect career is nothing more than a pipe dream. Expect moments of frustration. Sometimes our brains like to be the meanest voice we hear. When this happens remind yourself that you will accomplish your goals. Whether it takes two months or two years, if you don't give up, you'll get whatever you set out for.
Be Yourself in Communications
Stand out from the crowd by simply being yourself. With every email, phone call or LinkedIn message, don't forget to have fun and use your personality. Of course, this doesn't mean speaking to a recruiter like you would to your friends. But, find a way to be sincere and effective with communication methods. 
Constantly Create Unique Job Hunting Techniques
The path to success is different for everyone. What worked for Paul may not work for Sandy. Use your creativity and imagination when engaging in your job search strategy. Sure, some resources are infallible, but they aren't the only way to snag a job.
Get Help from a Bay Area Career Coaching Professional 
Shimmering Careers offers career counseling, targeted LinkedIn profile, cover letter, and resume writing, as well as interview preparation and job search advice and strategies for established professionals, new grads, and those wishing to make a career change. Contact us to discuss how we can help you achieve your career goals through proven tactics that will help you get your foot in the door and represent yourself in a way that will help you gain the position you want.