With the coronavirus pandemic forcing most of us to work or job search from home, it's only natural to long for the things that we lose by staying in: the office camaraderie, the dedicated uncluttered workplace, the lack of distraction, the stimulating lunches with coworkers and colleagues, and the material and supportive resources that companies typically provide to their employees.
And while there's a lot to be said for this, working from home does offer some advantages and opportunities that we should try to appreciate during this extraordinary time of crisis. In fact, getting us working remotely may turn out to be one of the positive long-term outcomes of this crisis. So, here are a few things that we shouldn't miss about the office.
1)The Commute. This has got to be the number one work-related complaint, especially for those of us living and toiling in congested urban areas like the San Francisco Bay Area, where I'm based. For example, driving into and out of Silicon Valley during weekday rush hours can be a long and arduous undertaking even under the best of circumstances, and all bets are off in the event of poor weather or traffic accidents.
Even if your daily commute "only" takes you an hour each way, that's ten hours per week that you're stuck in your car, on a train, or in a bus. Now, by working from home, you've reclaimed that time for something more productive and enlightening, like reading, exercising, learning new skills, or staying in touch with friends and colleagues. Time is our most valuable commodity, so spend this windfall wisely and you'll reap the rewards.
2) Being Stuck in Endless Meetings. I personally think that there should be a law limiting virtually all business meetings to 20 minutes or less. With proper planning and preparation most meetings can cover the topics at hand and adjourn quickly, so people can get back to work. Of course, now there are video-based meetings, but you can turn off your audio and video feed if desired and it's a lot easier and more tactful to leave a video meeting early by signing out then it is to physically get up and march out of a room with everyone noticing.
3) The Gross-Out Lunchroom Refrigerator. These seem ubiquitous in office lunchrooms: the refrigerator, filled with forgotten leftovers, which hasn't been cleaned in years. Granted my home fridge isn't always the epitome of organized, but it's not the frigid wasteland you'll likely encounter at work. So at least by eating lunch at home you don't run the risk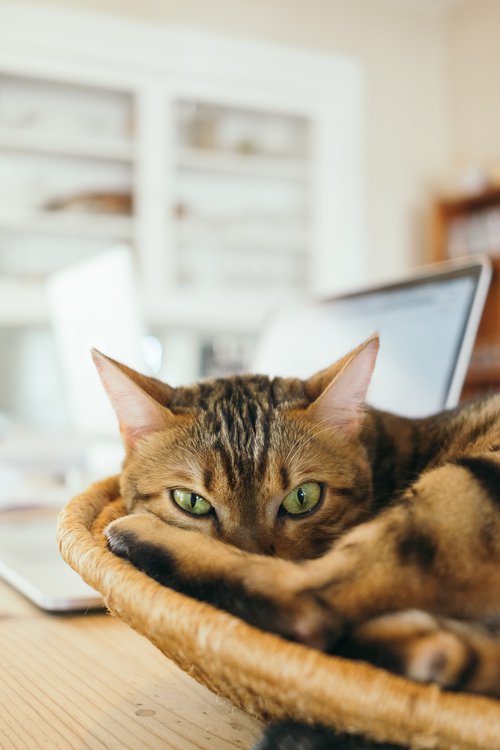 of losing your appetite.
4) Office Politics. Ah, the petty arguments, the bruised egos, the rumors, the innuendos, the backstabbing, the gossip, the list goes on and on. How we miss it. Office politics can be a dirty business, and unfortunately one that's almost impossible to steer completely clear of. Try as we might to get along with everyone, there's always going to be people in the workplace that are difficult at best and downright nasty at worst. But now, from the placid confines of home, the negative effects of office politics can be largely set aside or even nullified. Use this freedom to calm your soul, renew your confidence, and work on brushing up your interpersonal and soft skills. Try watching The Office!
5) Parking. Having to go on safari for a parking space after surviving a grueling commute is truly adding insult to injury. Now all you have to do is park yourself into your favorite chair and settle into the work day.
6) Dress Codes. Granted, most companies these days have very relaxed dress codes, and you can often go to work in the most casual of attire. But some still cling to a more rigid dress code that requires a professional looking wardrobe and the time needed to care for it. There's a special exasperation when discovering that today's work attire is in dire need of ironing or dry cleaning, especially on days when you're running late. By working from home you don't have to worry about this, although I strongly recommend that you dress for success (from the waist up anyway) when you're video interviewing for a job.
7)Fatigue. When commuting leaves you little if any time during the week for relaxation or entertainment, there's a tendency to compensate by cutting into sleep time. For the sake of your physical and mental health this is a very bad policy, but, unfortunately, it's all too common. So devote some of the extra time you reclaim by not commuting to ensure that you get the sleep you need. Not only will you feel better and be much more productive, but you'll help your body stay healthy and build resistance to viruses and similar threats, and you know which one in particular I'm thinking of.
When this crisis is over - that day will come - and we all return safely to our offices and job sites, it will be important to remember some lessons about the workplace that this pandemic has taught us. Let's hope we'll be kinder and more considerate people, in better control of our time, our lives, and our priorities. And despite the items enumerated above, we'll be ready to rejoin our colleagues in person once again.
Our job at Shimmering Careers is to help you find employment and stay productive regardless of the circumstances. If hitting your groove while working at home is proving challenging, give us a call or send an email requesting an initial free consultation. We have the knowledge, the plans, and the tools to help make you a remote worker rock star!