Your resume worked. Your interview preparation put you in contention for the job. What next? What are the rules for following up after a job interview?
If you halt your efforts to reach an employer after interviewing, you may undo much of what you have accomplished so far.
There's something you can do at the conclusion of your interview that will help your ongoing job search. Assuming the interview has gone well and you feel a comfortable rapport with the interviewer, take the opportunity to ask about the likely hiring schedule.
"I've enjoyed our conversation about the ABC role that you've clearly described. I believe my background has prepared me for this position and that I could handle it well. I wonder if you can give me a sense for how soon you anticipate making a hiring decision?"
The interviewer will usually try to give you some sort of idea about the schedule for filling the position, and may even suggest that you keep in touch.
After the Interview
Critique it. Makes notes on how well you did and areas where you think you can improve. Be objective. Don't be hard on yourself, no matter what.
Send a thank-you letter to each person you interviewed with. Reiterate your enthusiasm for the job and the organization.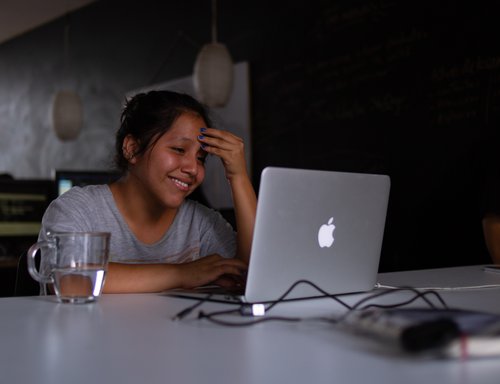 Underscore your most standout qualifications. Bring up any new information that has arisen and address any matters left unresolved. For instance, if the interviewer requested information you didn't have on hand, include it.
Note again how much you enjoyed the interview and how well you would fit in the company. And make each letter different, adapted to the person and interview itself. Some companies will bring all the thank-you's together in a pile and compare them, to see if you have churned out robo-letters. Treat each person distinctively and you'll show thoroughness, vigor, and thoughtfulness.
Call. A few days to a week after the interviewer has received your letter, you may want to follow up with a phone call. Be sure to say that you enjoyed the interview and you wanted to check on the status of the hiring decision. If you have another offer, you can mention that and explain that you'll have to make a decision soon. Don't say so if it isn't true, but if it is, you may make yourself seem more desirable. You'll stoke the company's competitive fires: It can snatch an executive that other companies want.
Keep interviewing. Never assume that you've nailed the position. The truth of the matter is not all companies will let you know the hiring decision, or, they may not report it until long after a decision is made. You can't know who else applied, and the person may interview after you. If you think you did well, use the good feeling as support for further interviews.
If you need personal assistance navigating the job interview process, or any challenge in your job search, including Resume Writing, Salary Negotiation, and more, I look forward to helping you secure that offer for your dream job.