Bay Area Salary Negotiation and Career Coaching Expert's Advice
Making sure you are compensated fairly for your hard work is essential in the employment marketplace. Asking for a raise, however, can be intimidating. Establishing a game plan before you head to your supervisor's office can help you approach salary negotiation more effectively to get what you deserve. Here are some proven tips to improve your chances of success when asking for a raise at work.
Document Your Achievements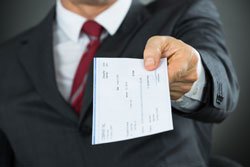 Just as you should complete job interview preparation when seeking a new position, preparation for salary negotiation will be extremely beneficial for making your case that you deserve a pay increase. Providing your boss with clear evidence of your value to the company can often put the odds in your favor when negotiating for a higher salary. If you are in the early stages of your career, presenting documentation of your superior performance can be a winning strategy when asking for a raise. 
As your experience and scope of responsibility increases over time, so does your value to your company. Making sure your supervisor knows about your accomplishments at every stage of your career can go a long way toward helping you to achieve the salary you deserve. 
Research Your Actual Worth 
Performing a little due diligence can provide you with a more accurate idea of what others in your field and at your level of expertise are being paid within your industry. This can allow you to negotiate from an informed position and can help you to justify the amount for which you are asking. Additionally career counseling and learning what your peers in the business world are earning can help you to decide whether other job opportunities might be a solid option for you now or in the near future. 
Practice Your Sales Pitch 
Spending a little time rehearsing your lines before meeting with your boss can pay off in increased confidence during your conversation. By polishing your presentation and going over your supporting data a few times, you can make a better impression that could contribute to your success in negotiating with your employer. 
In the same way you  might get help with job interview preparation,  don't hesitate to enlist the help of friends and family members to listen to your pitch as you prepare for salary negotiation. A little added practice in front of a sympathetic audience could make a real difference in the outcome of your raise request. 
Be Willing to Compromise 
If your company is unwilling to provide the cash outlay for a major raise, it may be worthwhile to ask for other accommodations that could potentially be just as valuable to you. Added vacation time or increased flexibility for your work schedule are cash-neutral transactions for your employer that could make a big difference in your overall level of satisfaction in your current job. In some cases, you may be able to negotiate bonuses for exceptional performance on a one-time or ongoing basis to increase your earning power even more. 
Don't Deliver Ultimatums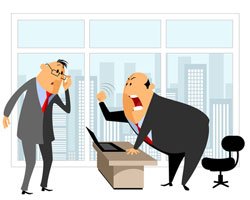 A Bay Area job search expert will urge that unless you are willing to walk out of the office and immediately seek new employment, never present your boss with an ultimatum regarding a requested raise. If you believe your employer is failing to provide you with fair and adequate compensation, negotiating in a positive and friendly way is far more likely to achieve the desired results. Creating an adversarial relationship can threaten your current job and it could cause problems for you when seeking your next employment opportunity. 
Overcome Your Fears 
Wayne Gretzky famously said, "You miss 100 percent of the shots you don't take." The same is true in the business world. If you never ask for the raise you deserve, you are not likely to receive fair compensation for the work you perform. Over the course of your career, this could add up to a significant reduction in your earning power of thousands or even hundreds of thousands of dollars. 
You Don't Have to Go It Alone - Bay Area Salary Negotiation Advice and Career Counseling
Asking for a raise in pay can be a scary prospect. By making a plan and sticking to it, however, you can make a positive impression on your employer and can increase your chance of achieving the salary you want and the respect you deserve. 
Shimmering Careers provides help at every stage of your career, from writing an entry level resume to salary negotiation, career changes, and career coaching. Contact us today or view our packages to see how we can help you thrive in a career that you love.