Profiles and connections are what most of us know best about LinkedIn. But there's a third feature I recommend paying attention to: LinkedIn Groups.
Groups are almost a parallel universe within LinkedIn. They can open doors completely outside the structure of first- and second-degree connections.
There are regulars and occasional visitors, valued contributors and people who are largely ignored, people whose posts are relevant and those whose posts verge on spam.
At the same time, the best approach on LinkedIn, while it resembles approaches that work almost anywhere, is a little more businesslike than the virtual chaos that can characterize other parts of the Internet.
1. Keep it positive. Treat other members with respect. If you disagree with someone, disagree politely, and keep an open mind. You can always resign from a group if you find it has many ill-mannered members.
2. Keep it professional. Write as if you were addressing a professional audience and want to make a good, if friendly and informal, impression. 
3. Keep a lid on self-promotion. In groups, leave aside the ABCs of "always be closing." Relentless self-promotion gets old. Ultimately, you'll be ignored if all that's on your mind is a new and better way to advance your own agenda. A little subtlety is called for.
4. Do unto others. Look for ways that you can help fellow group members. Answer a question. Offer a link to relevant information. Although you're there because there might be something in it for you, you'll be appreciated if you pay attention to the needs of others.
5. Keep the job search under wraps, at least a little, and especially at first. If you attend a networking event in the offline world and make your need for a job your first and only topic of conversation, you won't be surprised if people start to avoid you. It's no different in an online group. Don't make your need for a job the first words out of your mouth.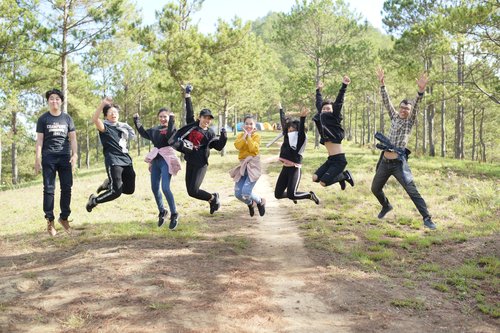 6. Don't hesitate to ask. You'd like this whole experience to help you in your job search, and that means you'd like people to see you as a knowledgeable person with lots to contribute. That doesn't mean you can't ask questions of other group members. People like to be asked. They like to be seen as the experts who someone would approach with a question. Asking intelligent questions won't hurt your cause in the least. 
7. Keep up your profile. People will check your profile for a variety of reasons. Fellow group members may check out of curiosity, but it's virtually guaranteed that anyone whose help you request will take a good, long look. In the midst of establishing your group presence, don't forget to keep your profile up to date and in the best shape possible. 
If you order one of myElite job search packages I'll help you become a LinkedIn expert as you look for your dream job. You can also find a lot more guidance about LinkedIn in my book, The Only Job Search Guide You'll Ever Need, which is availableright here.